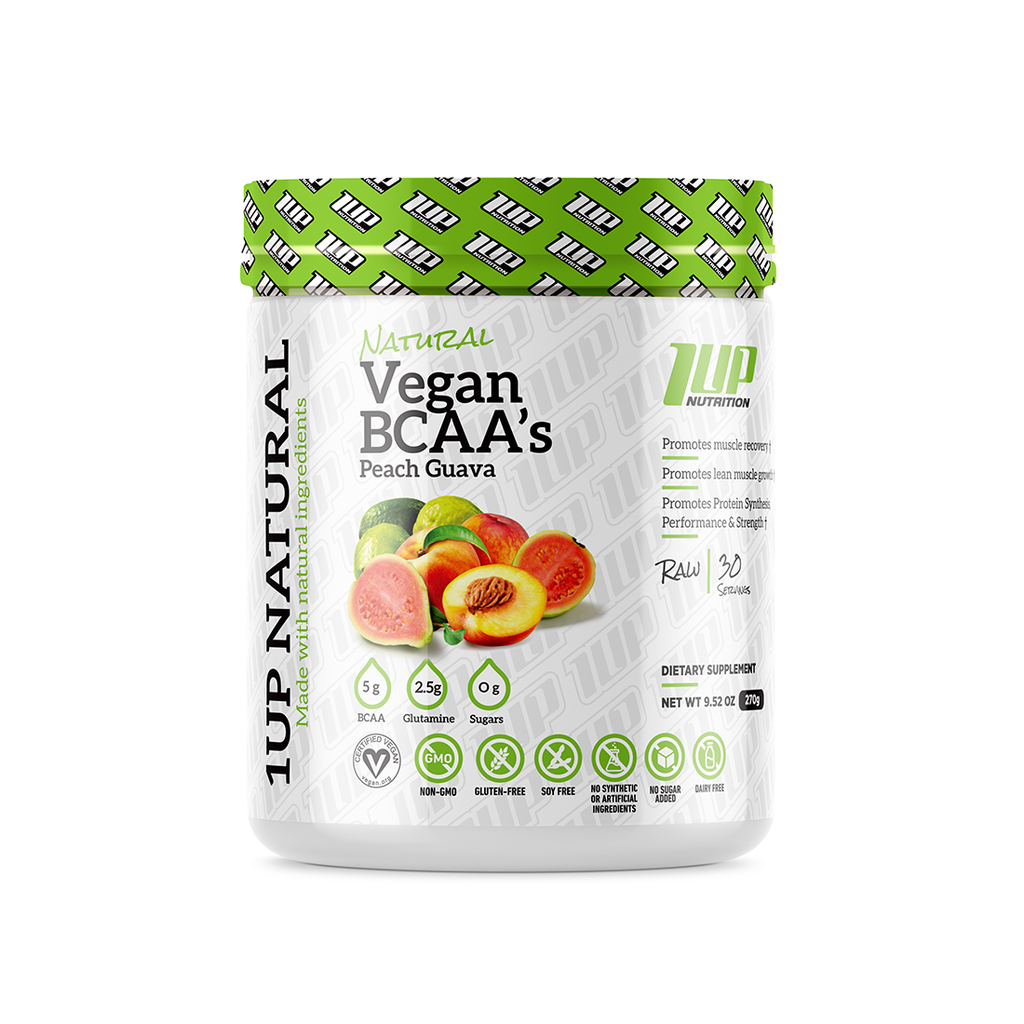 2:1:1

 

Plant Based

 

Natural BCAA Complex
2500 mg of L-Leucine: L-Leucine is an essential branched chain amino acid, and plays a major role in stimulating protein synthesis, stimulating muscle growth, repair and endurance. It also assists in the storage of glycogen, a muscular energy source.
1250 mg L-Valine: L-Valine is an essential amino acid that your body requires for healthy cell and organ functioning.
1250 mg L-Isoleucine: L-Isoleucine is an essential amino acid known for its ability to help endurance and assist in the repair and rebuilding of muscle. This amino is important to body builders as it helps to boost energy and helps the body to recover from training.
2500 mg Plant Based Natural L-Glutamine: L-Glutamine is the most common amino acid in your muscles. Therefor using it assists in muscle building and protein synthesis. It supports lean mass gains, recovery and immune system function.
Full Label Disclosure
Other Ingredients: Citric Acid, Natural Flavor, Stevia Extract & non-GMO sunflower lecithin.
Directions
Mix 1 scoop with 10 oz. of water and drink before, during and/or after training. Recommended 1 or 2 serving per day